Fear Free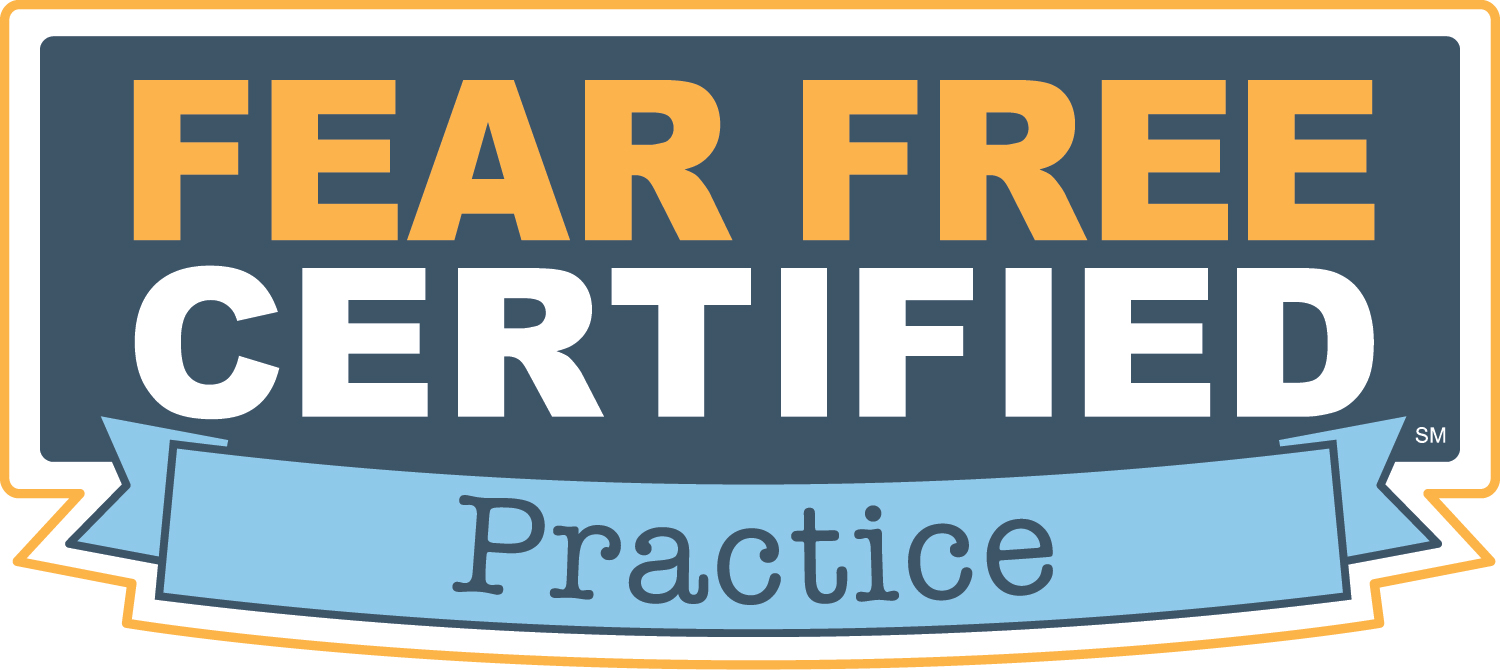 Can you imagine telling your dog, "Let's go to the vet!" and seeing her tail wag? How about getting out your cat's carrier and seeing him come running?
You won't need to imagine it if you visit Thompson's Veterinary Center. That's because Thompson's Veterinary Center is part of a new initiative sweeping veterinary medicine designed to ease the stress, fear, and anxiety so many pets experience while at the veterinarian.
Known as Fear FreeSM, the training and certification program helps veterinarians modify their procedures, handling, and facilities to help pets feel safe and comfortable while receiving the medical care they need.
Dr. Thompson has always felt that the veterinary experience should be as comfortable as possible for the patient. With an avid interest in behavior, Dr. Thompson is committed to making your pet's experience as enjoyable as possible.
As an owner, you will see that we will offer more treats and goodies to your furbaby to try to find what they like best. The staff will ask you what you feel triggers your pet's anxiety and we will do our best to try to eliminate those things from happening. You will find we do a lot of examinations on the floor. We may postpone certain procedures that are too stressful until we can find a way to decrease the stress, either with training or medication.
In addition to having individual Fear Free Certified Professionals on staff, Fear Free Practice Certification requires a practice to meet 27 mandatory standards and earn a minimum of 1,070 points out of a possible 2,060 from another 28 standards. Some standards require as many as 9 action items to be met.
Founded by veterinarian Dr. Marty Becker, the Fear Free training program was developed by board-certified veterinary behaviorists, veterinary technician behavior specialists, board-certified veterinary anesthetists, well-known veterinary practice management experts, and board-certified veterinary practitioners experienced in Fear Free methods.
"Providing veterinarians and their staff with the tools they need to ease this burden of fear and anxiety for our patients is the pinnacle of my 37-year veterinary career," said Dr. Becker, who was dubbed "America's Veterinarian" by Dr. Oz and appeared on Good Morning America for 17 years. "Veterinary professionals are hungry for this information. Animals and their humans need and deserve it. And now it's here!"
Pet owners who would like their pets to experience the Fear Free difference can schedule an appointment by calling 863-676-5922.